Description
2×2 Video Wall Controller Pro2
Full HD 2×2 Wall Controller with Mixed Inputs
FEATURES
Support USB/VGA/Composite/HDMI input.
Select 1 of 4 source and distribute to 4 displays.
Create a 2×2 Video Wall Controller from any source tofour displays.
Support multi-level cascading to create 3×3, 4×4…Video Wall (Max 10×10). d
Supports 180° rotation.
Also Supports resolution up to 1080p Full HD.
Ultimate Support Panel control, IR control, RS232 control.
SPECIFICATIONS
Operating Temperature Range
0 to +35°C (32 to +95°F)
Operating Humidity Range
5 to 90 % RH (no condensation)
Input Video Signal
0.5-1.0 volts p-p
Input DDC Signal
5 volts p-p (TTL)
Video Format Supported
DTV/HDTV: 1080P/1080i/720P/
576P/480P/576i/480i
Audio Format Supported
LPCM
Input ports
1xHDMI, 1xUSB, 1xVGA, 1xAV
Output ports
4xHDMI
Splitter mode
1×4 HDMI Splitter
Video wall mode
2×2,3×3,4×4……10×10 video wall
Control Way
Panel control, IR control, RS232 control
Power consumption
15watts(Maximun)
Dimension (mm)
L380.6XW136.6XH43.5 mm
Weight
1725g
Split A Single Source To 4 Video Wall Displays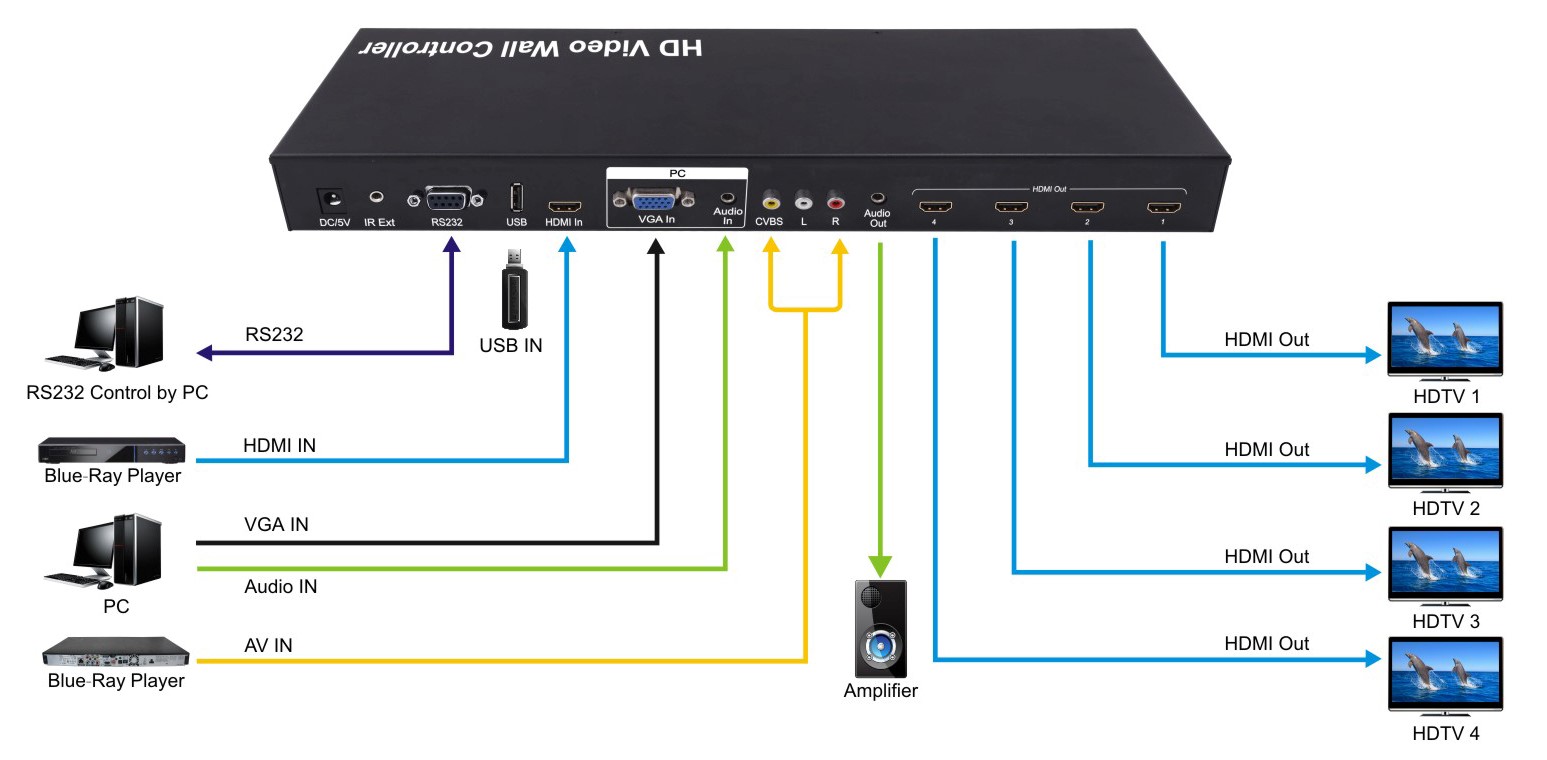 2×2 Video Wall

Multi-Level Cascading (Max 10×10 Video Wall)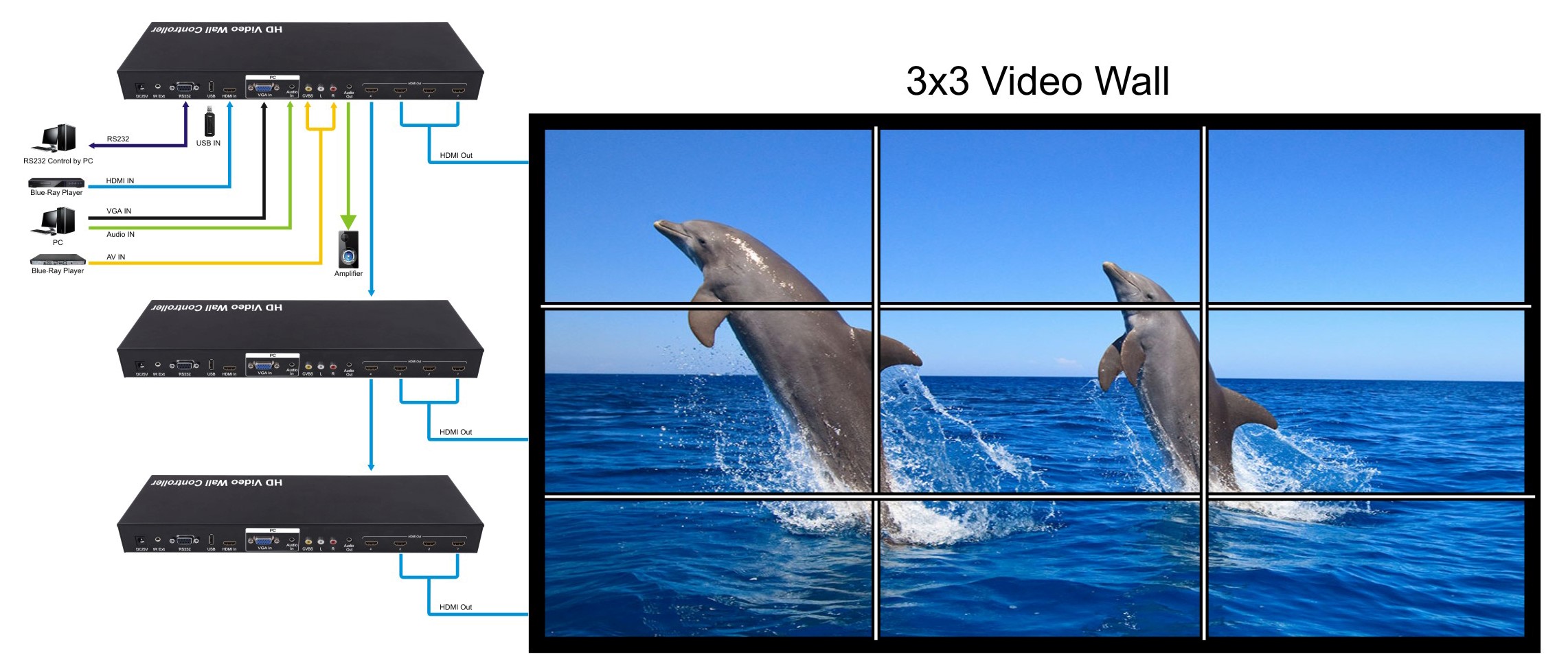 NOTE: PLEASE NOTE THIS CONTROLLER IS NOT COMPATIBLE WITHTHE SAMSUNG 4K60HZ 18GBPS TV, ALTHOUGH THE CONTROLLER IS ONLY 1080P OUTPUT. THE HDMI INPUTS OF THE SAMSUNG 4K TV DRAWMORE CURRENT THAN THE CONTROLLER OUTPUTS DESIGNED. SAMSUNG 4K TV WILL HAVE A BLACK SCREEN INTERMITTENTLY.
Click here to return to shop