Description
The LG 55SVH7E Video Wall Panel
LG has finally introduced the world's first* slim bezel under 1 mm, the 0.44 mm even bezel. Instead of contrasting the reduced bezel size with previous bezels, LG's 55SVH7E highlights the similarity of its display with the bezel-less 'original' picture. Providing the perfection of an authentic seamless view, it will penetrate markets which traditional video walls have not been able to access.
Size: 55″
Brightness(Typ.) : 700 cd/m²
Bezel : 0.44 mm (Even)
Depth : 86.5 mm
Interface : HDMI(2)/ DP/ DVI-D/ RGB/ USB 2.0/ RS232C/ RJ45/ Audio/ IR
Immersive 0.44 mm Even Bezel
The ultra-narrow 0.44 mm bezel and 0.88 mm bezel to bezel – which have been verified by Nemko*, allow the 55SVH7E to recreate the original image with minimal interruption for a near seamless viewing experience in a video wall configuration.
Immersive Viewing Experience
Wide Viewing Angle
LG IPS panels allow you to enjoy lifelike picture quality with minimal variation from wide viewing angles. Featuring excellent consistency in colour temperature and less change in contrast, LG IPS panels boast excellent image reproduction.
Improved Brightness Uniformity
LG has improved backlight brightness uniformity reducing the shadowing effect on the screen edge. The 55SVH7E display boasts greater visibility and consistent brightness across the screen.
*image is dramatised and simulated for illustrative purposes
Immersive Viewing Experience
Image Gap Reduction
The 55SVH7E includes an image improvement algorithm that can reduce image gaps among tiled displays when playing back videos. Objects located on the bezel boundaries are adjusted for a near seamless viewing experience.
Powerful Smart Signage Platform
High-Performance SoC with webOS
Quad Core SoC (System on Chip) can execute several tasks at the same time without a separate media player. Additionally, the webOS platform enhances user convenience with intuitive UI and simple app development tools.
User-Friendly Smart Signage UX
Intuitive Menu Structure
The menu structure has been optimised for commercial use. It simplifies the user experience and groups similar functions together, allowing for a more intuitive GUI.
User-Friendly Smart Signage UX
Dedicated GUI for Portrait Orientation
Whilst many displays have a GUI based on landscape-oriented TV usage, the GUI of the 55SVH7E is designed so that users can also install screens in a portrait orientation and maintain the user-friendly experience.
User Convenience
Easy Colour Adjustment
Depending on the content, the colour temperature of the screen can be easily adjusted by users with a remote control.
User Convenience
Simple White Balance Adjustment
In previous LG video walls, white balance was adjustable only in "full-white" mode, but the 55SVH7E allows you to modify each value of grey scale to achieve more detailed and precise white balance adjustment.
User Convenience
LAN Daisy Chain Support
The LAN daisy chain feature allows users to control and monitor signage, distribute content, and even update firmware all at once.
Easy Maintenance
Signage 365 Care
Maintenance gets easier and faster with the optional Signage 365 Care service, an additional cloud service solution provided by LG*. Signage 365 Care remotely manages status of displays in your workspaces for fault diagnosis and remote services, helping ensure the stable operation of your business.
*Additional charges apply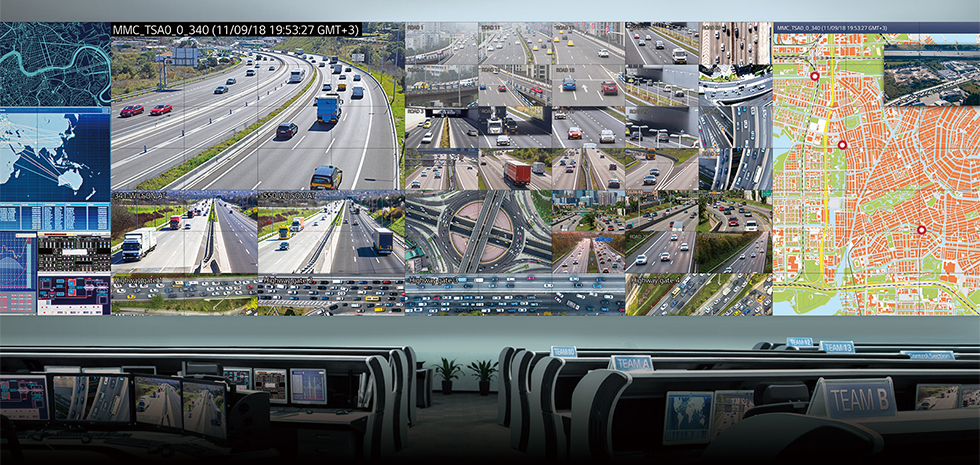 PANEL
Screen Size

55″ (139cm)

Panel Technology

IPS

Aspect Ratio

16 : 9

Native Resolution

1,920 x 1,080 (FHD)

Brightness (Typ.)

700 cd/m2

Contrast Ratio

1,200:1

Viewing Angle (H x V)

178 x 178

Response Time

8 ms (G to G)

Surface Treatment

Haze 3%

Life Time (Typ.)

60,000 Hrs

Operation Hours

24 Hrs

Orientation

Landscape & Portrait
CONNECTIVITY
Input

HDMI (2), DP, DVI-D, RGB, Audio, USB 2.0

Output

DP, Audio

External Control

RS232C In/out, RJ45 In/out, IR In
MECHANICAL SPECIFICATION
Bezel Colour

Black

Bezel Width

0.44 mm (Even)

Monitor Dimension (W x H x D)

1,210.51 x 681.22 x 86.5 mm

Weight (Head)

16.8 kg

Carton Dimension (W x H x D)

1,353.0 x 855.0 x 263.0 mm

Packed Weight

23.6 kg

Handle

Yes

VESATM Standard Mount Interface

600 x 400 mm
KEY FEATURE
Key Feature

Internal Memory 8GB (System 4GB, Available 4GB), Temperature Sensor, Tile Mode (Up to 15×15), Natural Mode @Tile Mode, ISM Method, DPM Select, Smart Energy Saving, Contents Scheduling(USB, Internal Memory), USB Cloning, Easy Brightness Control, Calibration Mode, Content Rotation, OSD Portrait Mode, Sync Mode, PM Mode, Still Image Diagnosis, HDMI-CEC1),Wake on LAN, Fail Over, No Signal Image (Up to 5MB), Embedded Template, Check Screen (via Pixel Sensor), OPS Power Control, Scan Inversion (with Pivot Mode)
1) Compatibility may differ by equipment.
Click here for more information from the manufacturer
Click here to return to shop