Description
55″ Transparent Digital Signage
The LG Transparent OLED 55″ Transparent Digital Signage illuminates spaces that once were hidden away behind the display. Thus completely harmonizing with its surroundings.
Unrivalled Picture Quality with Transparent Design
LG's OLED technology features self-lighting pixels. This maintains accurate and vivid colours even when the display becomes transparent. It therefore brings content to life, making it difficult for people to separate content from the real objects placed behind the screen.
Customizable and Expandable Design
LG Transparent OLED signage is designed as a semi-assembled display. Which means you can install it in various ways to fit into existing structures and spaces. Additionally there is no limit to the applications of Transparent OLED signage. It can complement any venue in which it is installed.
SEE THROUGH
Effective Information Delivery
While clearly showing objects behind the screen, LG Transparent OLED signage overlays information right over them. Allowing viewers to easily see both the object and the relevant information without having to change their view.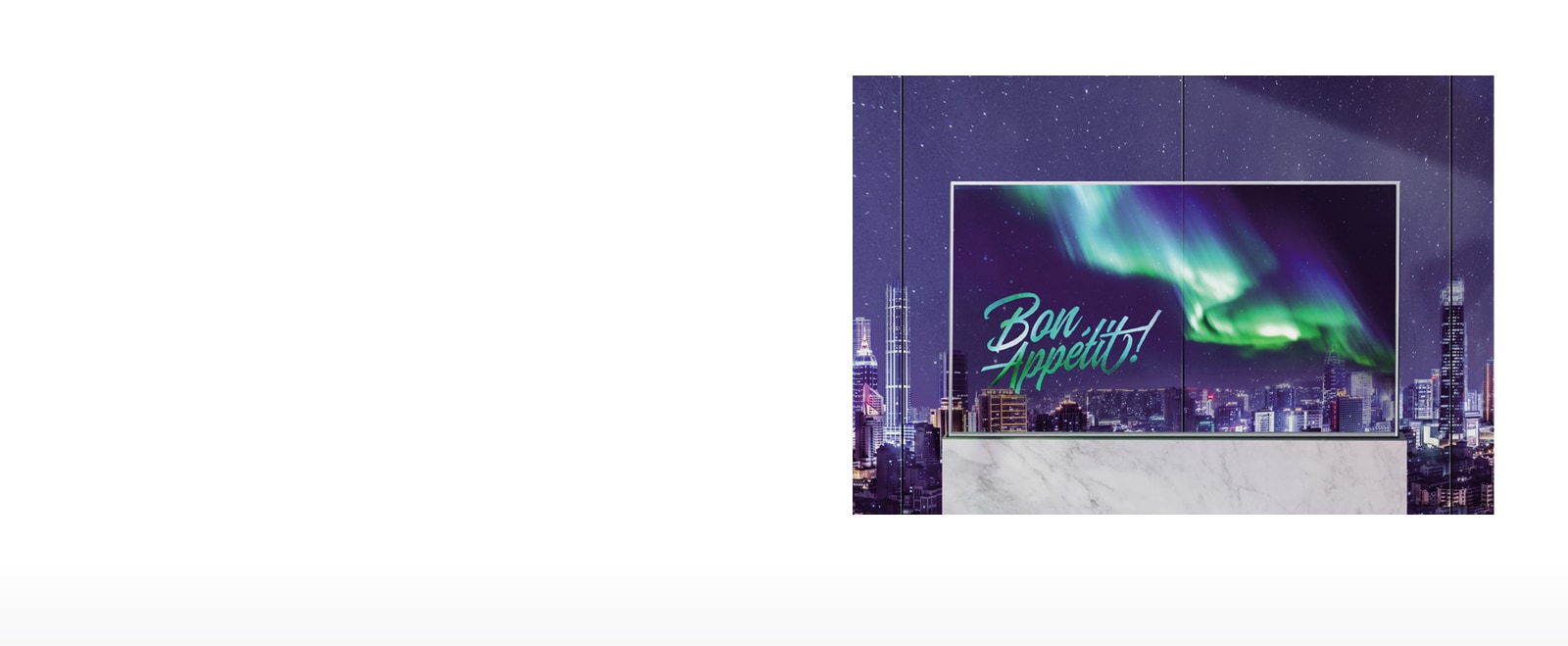 VISUAL FEAST
AR Effects in the Dark with the LG 55″ Transparent Signage Solution
Using LG transparent OLED signage, you can surprise viewers with AR effects in the dark. The content displayed seems life-like, adding another "wow" factor to the viewing experience.
PRODUCT DURABILITY
Robust Design for Safety
The tempered front glass protects the screen from external impact, and its verified safety design means it is reliable enough to endure shock and vibration caused by the surrounding environment, such as moving trains.
Cick here to return to shop
Click here to view more information from the manufacturer